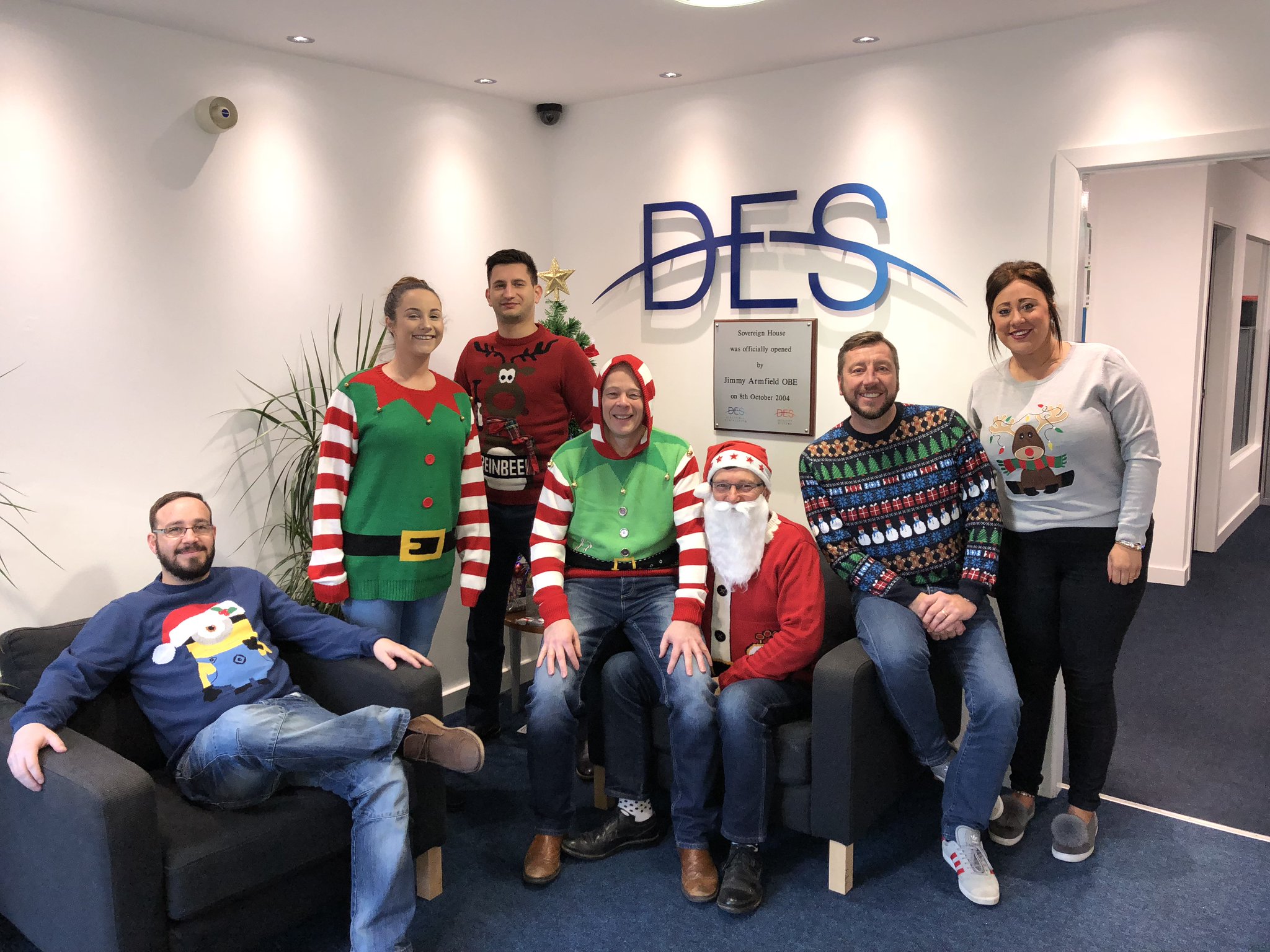 On 15th December, DES participated in the Save The Children's Christmas Jumper Day.
The DES team raised an astounding £70.
Save The Children in the UK and around the world, aim to give all children a healthy start in life, the opportunity to learn and protection from harm.
With our help, our donation can buy first-aid kits to give health workers the right tools to save lives.
We would like to thank all at DES for participating and donating to the worthy cause.
For more information on the charity and how to donate, please visit: https://www.savethechildren.org.uk/