Constructed in the late 80's, the Hertfordshire County Council (HCC) Estates, Farnham & Robertson House Buildings are conveniently located in the commercial area of Stevenage which provides office facilities for HCC staff and partners.
DES carried out major electrical renovation on the HCC Estate, which included a substantial office lighting improvement on Farnham & Robertson House Buildings.
Working alongside Oakray and our client Brith Services, DES have effectively worked to a very tight programme to achieve the works.
The results mean lowered CO2 emissions and cost savings of up to 80% and a total reduction in maintenance equalling up to 50,000 hours of maintenance free life.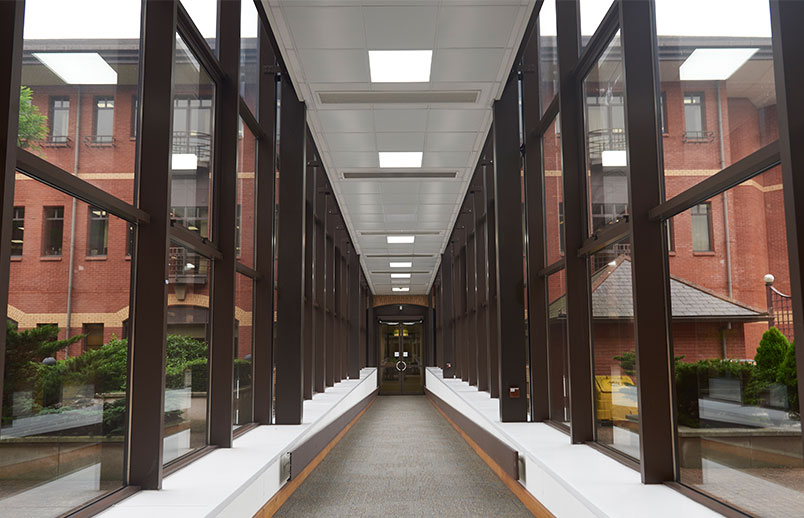 Related Projects
DES delivered an Electrical and Mechanical installation at Stretford High School on behalf of Kier Northern. The design and build…

Read More